Events
From up pop-up restaurants to Nomad@Home specials and cook along videos, you'll find all our latest events here.
Aside from our private dining and catering service, we also run pop-up restaurants at some of North Devon's most unique venues. Unfortunately due to coronavirus we've not been able to fulfil as many of these events as we'd like, so keep checking back here for all our latest event information, or better yet, subscribe to our mailing list at the bottom of this page and make sure you here about them first.
Cheese & Wine Tasting – 30th November
Join us for a cheese and wine tasting at The Old Foundry, Bideford in association with Chef Duet. This is a perfect opportunity to discover some new specially selected cheese and wines perfect to add to your Christmas list. Ticket are £30 per person. To secure your tickets, please enquire using the contact form below. 
"12 Days of Christmas" Menu – VARIOUS DATES
Throughout December you can join Chef Duet & Nomad Dining at The Old Foundry, Bideford for our festival special "12 days of Christmas" menu. There are sittings available on the 1st, 2nd, 3rd, 8th, 9th, 10th, 15th, 16th, 17th, 22nd, 23rd and 24th December. This will be a culinary collaboration like no other and a real festive treat to get you in the mood for Christmas, don't miss out. To make a booking, please enquire using the contact form below specifying which date you would like to book for.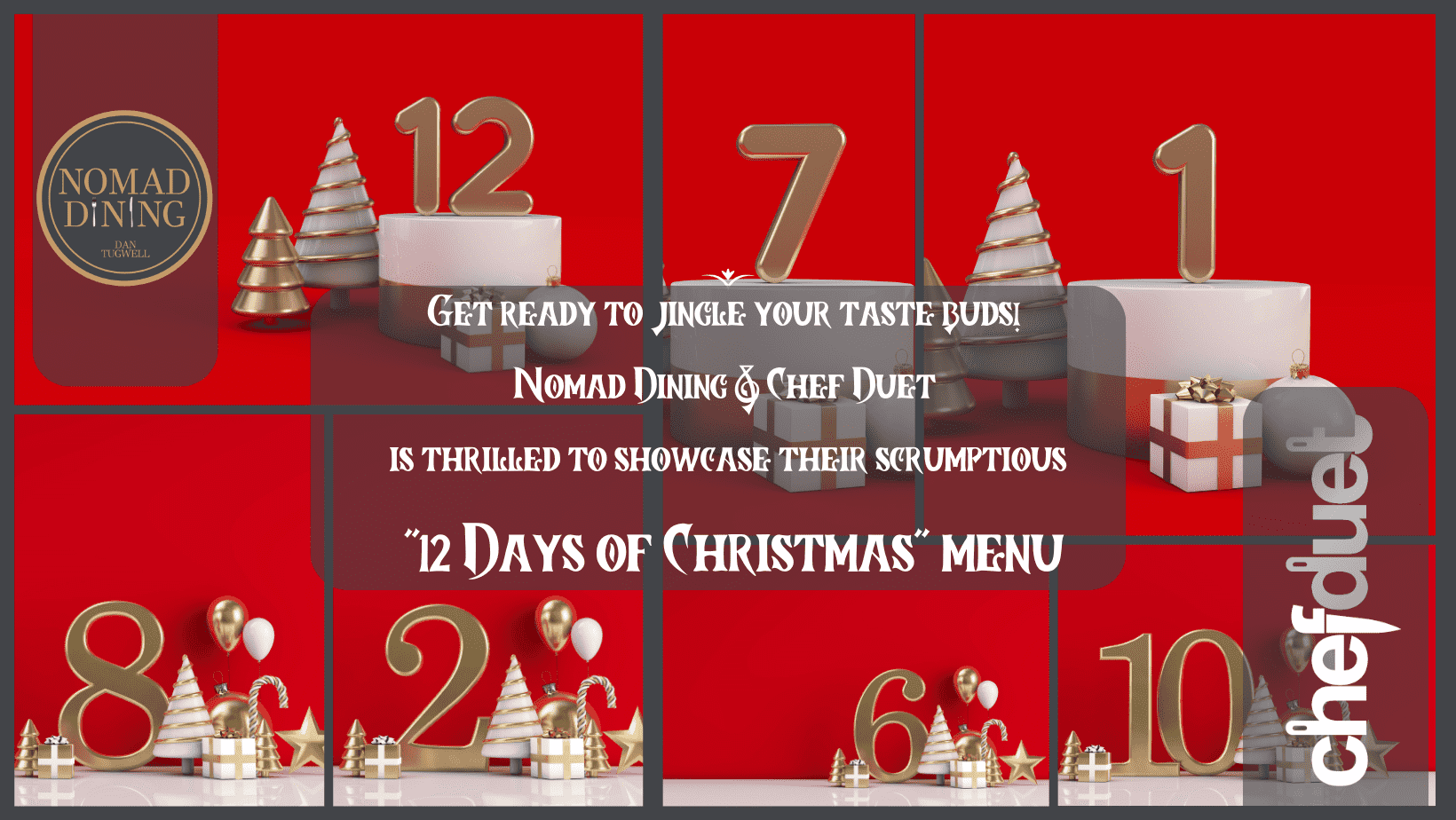 New Year's Eve Tasting Menu – 31st December
For one last time in 2023, Nomad and Chef Duet will join forces to for an end-of-year extravaganza at The Old Foundry! Join us for an exquisite evening indulging your appetite with our tasting menu from 6pm until late. This will be the only way you'll want to see in the New Year and welcome 2024. Tickets are £70 per person and there's limited availability. To secure yours please use the contact form below.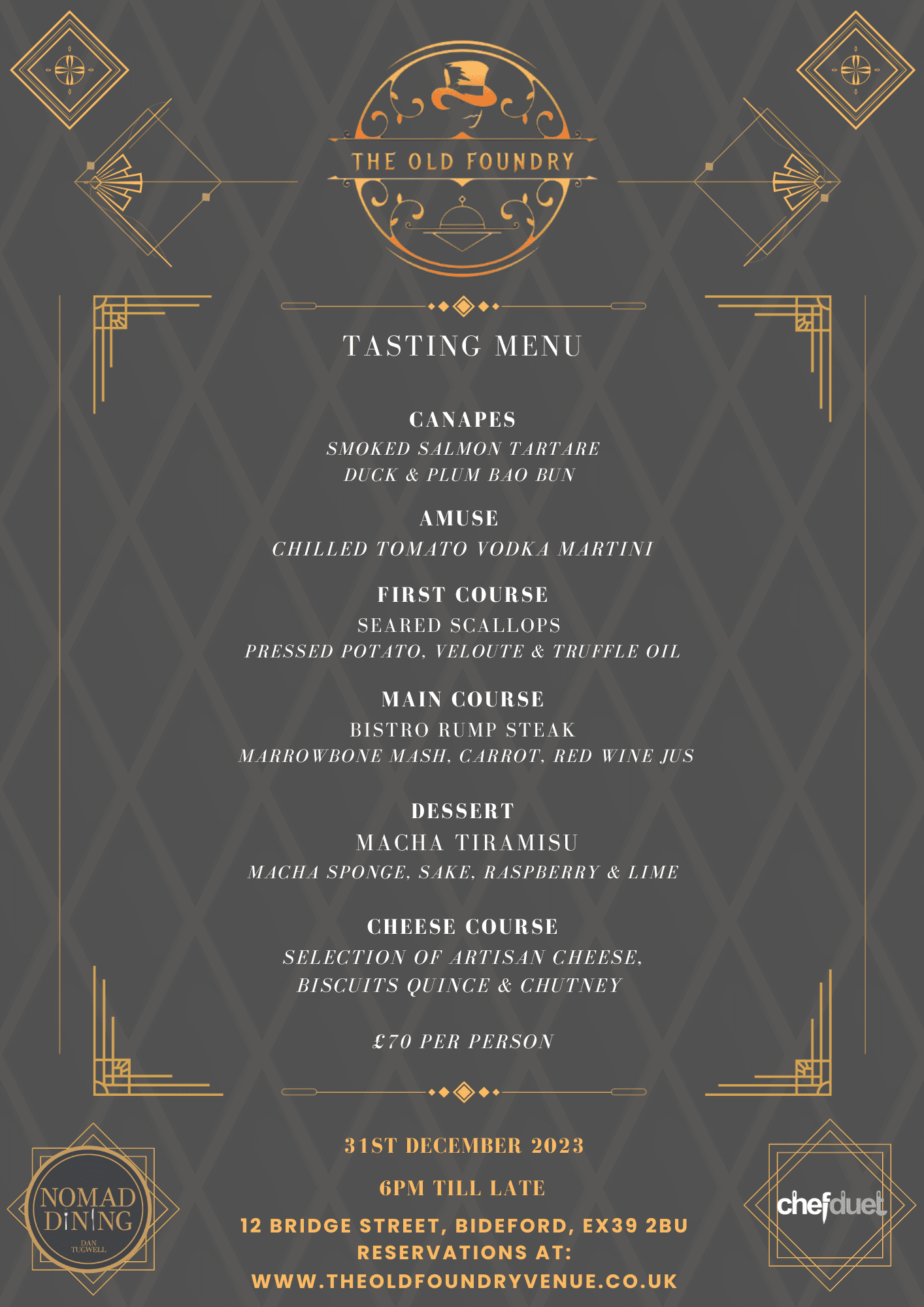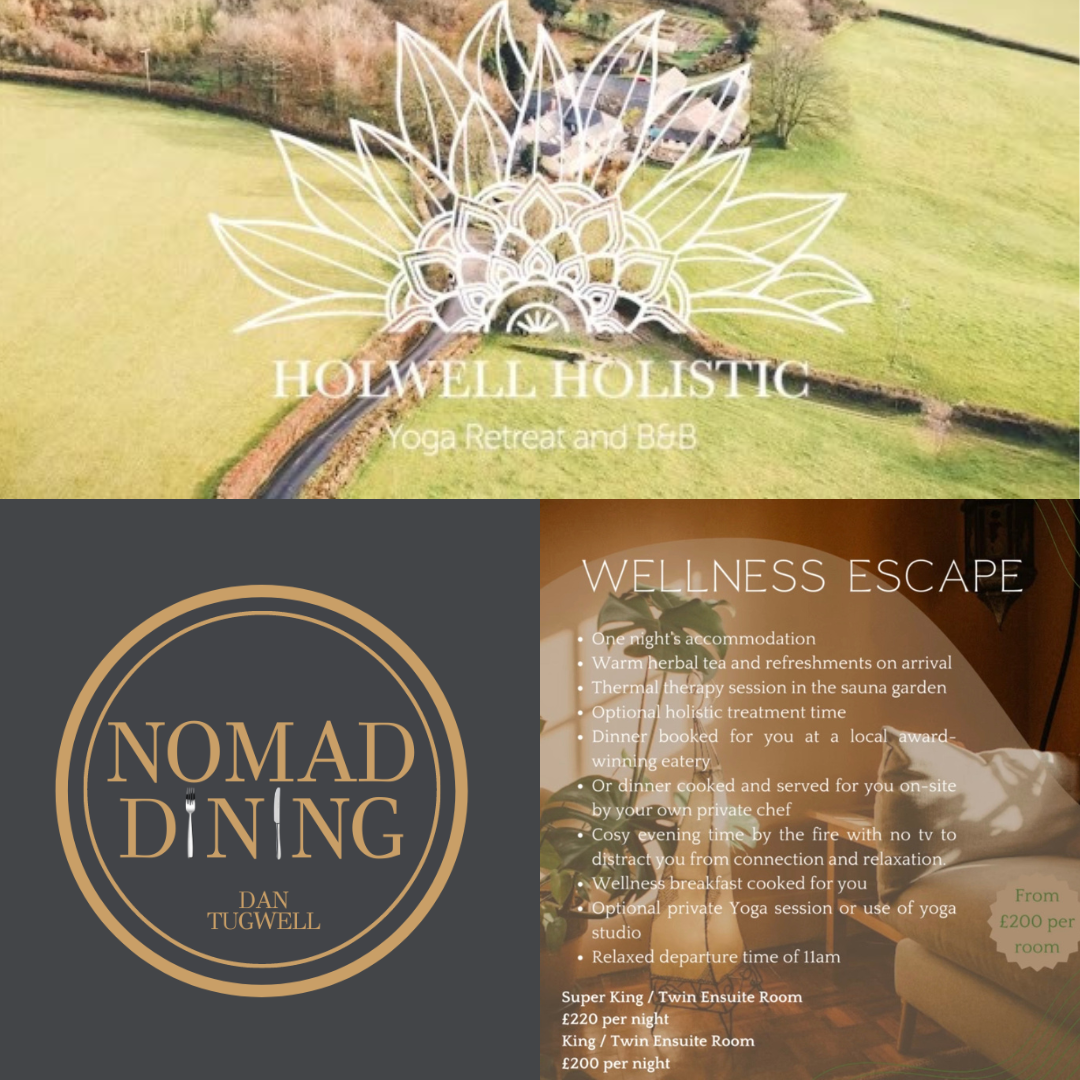 We've temporarily stopped running our popular Nomad@Home service due to other commitments, for more information and to find out about our current activities please contact us for more information. 
Bookings
To book one of our events please contact us using the button below. Alternatively you can send us a message on Facebook messenger using the app on our website.